empowered
to support


brent's place
A network of emerging leaders
HOME
|

HOPE

|

healing

​

Brent's Place Leadership Council (BPLC) is a community of enthusiastic emerging leaders working together to make a difference for families staying at Brent's Place. We come from all professional backgrounds and share a passion for supporting children and families living with cancer and other immune-compromising conditions.

There are many ways to get involved with BPLC, including volunteering to help with monthly programs held for Brent's Place families and annual fundraising events that make it possible for families to stay free of charge.

​

Follow us on Facebook to stay in-the-know on all things BPLC.
about Brent's Place
​
Brent's Place is a home and community of support essential to healing and recovery for families during what can easily be described as the most difficult time in their lives.
Each year, Brent's Place serves over 80 families and in 2017 – in celebration of their 20th anniversary – Brent's Place opened their second building, Tanner's House. Tanner's House will allow Brent's Place to be able to serve 200 families in 2018.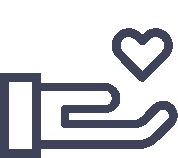 Want your company name here?

Contact us at bplc@brentsplace.org to find
out about underwriting opportunities for the BPLC.
Be the first to hear about upcoming events, volunteer opportunities and more!