A network of emerging leaders
Brent's Place Leadership Council
empowered
to support


brent's place
HOME
|

HOPE

|

healing

​

Brent's Place Leadership Council (BPLC) is a community of enthusiastic emerging leaders working together to make a difference for families staying at Brent's Place. We come from all professional backgrounds and share a passion for supporting children and families living with cancer and other immune-compromising conditions.

There are many ways to get involved with BPLC, including volunteering to help with monthly programs held for Brent's Place families and annual fundraising events that make it possible for families to stay free of charge.
about Brent's Place
​
Brent's Place is a long-term home away from home for children and families with cancer and other life-threatening illnesses while they receive treatment at local hospitals.
​
In addition to Safe-Clean housing, we also provide a variety of uniquely-tailored programs and services for the entire family designed to help in the healing process.
​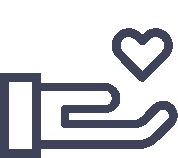 Want your company name here?

Contact us at bplc@brentsplace.org to find
out about underwriting opportunities for the BPLC.
Be the first to hear about upcoming events, volunteer opportunities and more!